《Greetings to our customers》
Thank you for visiting our website.
We are Cellier de L'ourson, a wine specialty shop established and located in Hakusan, Bunkyo-ku, Tokyo. Our wine shop is a small, but amazing, variety goods store very close to you.
Our goal is to tell as many customers as possible that understanding wine is not very difficult, and that wine is a delicious and relaxing beverage.
I would like to tell as many customers as possible that wine is not difficult, but very delicious, and that Wine is a drink that makes you happy in your daily moments of relaxation. Our wine shop is like a small variety goods store right next to you.
Our shop is small, about 350 squares feet, but the wine selection is amazing.
We want to introduce wine lovers to wines that are truly great, wines that, might, move you to tears. We house wines that you can drink every day for around 1,000 yen, to hidden gems that might make you want to splurge on a little.
We take tremendous care of our wines.
Our wine cellar can store about 1,200 bottles, and houses our wines in good condition 365 days a year. We carefully manage our wines so that they are in the best condition when we present them to our customers. (This is crucially important to us.)
In addition, in order to provide our customers with the best quality wine, we maintain an ideal temperature range of 13°C to 18°C in our wine cellar.
We also keep the humidity in the cellar at a slightly higher level of 60-80%, which is ideal for corks to swell properly to protect the wine at all times. (Again, this is critically important to us!)
I have tremendous confidence in my wine selection. Most of the wines in our shop are from places I visited France and Italy. I would be happy to talk about those vineyards for which I have a great passion.
This is how I think a real wine shop should be.
The wines are fiercely and carefully selected, and we have a good selection.
The name, Cellier de L'Ourson, means, "wine shop run by a teddy bear".
Our hope is to become such a friendly shop that customers will call us, "the bear's wine shop."
We also want to be a wine shop where customers can talk to, and learn from our well educated staff, everything about wine, from vineyards to winemaking, in an easy-to-understand manner. We are determined to do our best to be a wine shop that our customers can trust to find an amazing bottle of wine.
We hope that our customers will come to love wine as much as we do. We look forward to serving you.
Owner Caviste
Naohisa Ito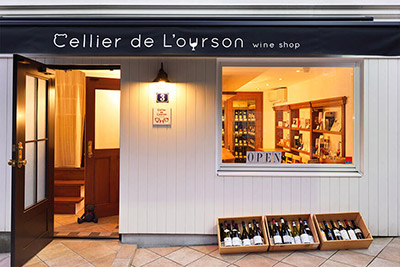 * Profile *
2000-2013 Worked at a winery in Yamanashi Prefecture
-Deeply learned about cultivation and winemaking at the winery.
Sommelier Excellence, (Certified by Japan Sommelier Association, No.937)
Finalist at the 1st National Loire Wine Competition
Semi-finalist in the 6th National Wine Advisor Championship
WSET Level3 International Higher Certificate
12.14.2014: Opened a wine shop in Bunkyo-ku, Tokyo.
------------------------------------------------------------------------------------------------
* Visited wine regions *
(I am studying wine regions on my own.)
France:
Alsace (Andlau, ​​Saint-Hippolyte, Bergheim, Ribeauvillé, Hunawihr, Zellenberg, Riquewihr, Sigolsheim, Niedermorschwihr, Kaysersberg, Turckheim, Thann, Colmar),
Champagne (Reims, Vrigny, Écueil, Sillery, Mailly, Puisieulx, Verzenay, Ambonnay, Verzy, Beaumont-sur-Vesle, Bouzy, Louvois, Tours-sur-Marne, Aÿ Épernay, Hautvillers, Chouilly, Oiry, Cramant, Avize, Oger, Le Mesnil-sur-Oger),
Loire (Angers, Chaume, Layon, Bonnezeaux, Savennières, Saumur (Varrains), Bourgueil, Saint-Nicolas-de-Bourgueil, Chinon, Vouvray, Blois, Sancerre(Bue, Chavignol), Pouilly-sur-Loire),
Jura (Arbois,Château-Chalon, L'Étoile),
Northern Rhône (Ampuis, Côte-Rôtie, Condrieu, Château-Grillet, Crozes-Hermitage, Larnage, Tain-l'Hermitage, Cornas),
Southern Rhône (Avignon, Châteauneuf-du-Pape, Tavel, Gigondas,Orange),
Provence (Cassis, Bandol),
Languedoc (Pic Saint-Loup, Saint-Guilhem-le-Désert, Pézenas) , Saint-Chinian, Roquebrun, La Livinière, Minerve, Limoux, Boutenac, Corbières),
Roussillon (Collioure, Banyuls-sur-Mer),
Savoie (Chambéry, Chignin, Saint-Jean-de-la-Porte, Saint-Pierre-d'Albigny, Jongieux, Seyssel, Crépy, Évian-les-Bains),
Bordeaux (Médoc, Saint-Estèphe, Pauillac, Saint-Julien-Beychevelle, Margaux Fronsac, Saint-Émilion, Pomerol, Sauternes),
Sud-Ouest (Bergerac, Monbazillac, Cahors, Marcillac-Vallon, Conques),
Pyrénées (Madiran, Saint-Mont, Jurançon),
Basque ( Saint-Jean-Pied-de-Port, Irouléguy, Saint-Étienne-de-Baïgorry),
Bourgogne (Chablis, Irancy Saint-Bris-le-Vineux, Dijon, Marsannay-la-Côte, Fixin, Gevrey-Chambertin, Morey-Saint-Denis, Chambolle-Musigny, Vougeot, Echézeaux, Vosne Romanée, Nuits-Saint-Georges, Premeaux-Prissey, Beaune, La Montagne de Corton, Pernand-Vergelesses, Savigny-lès-Beaune, Chorey-les-Beaune, Pommard, Volnay, Meursault, Saint-Aubin, Saint-Romain, Puligny-Montrachet, Chassagne-Montrachet, Monterey, Sampigny-lès-Maranges, Dezize-lès-Maranges, Santenay, Bouzeron, Hautes Côtes de Nuits (Curtil-Vergy) , Hautes Côtes de Beaune (La Rochepot, Orches),
Rully, Mercurey, Givry, Montagny-lès-Buxy, Mâcon, Pouilly, Fuissé, Solutré-Pouilly, Les crus du beaujolais (Juliénas, Chénas, Moulin-à-Vent, Morgon, Côté de Brouilly), Cluny, Vézelay
Italia:
Barolo (La Morra, Serralunga d'Alba, Barolo), Roero (Canale, Monteu Roero, Valmaggiore), Barbaresco (Neive),
Aosta (Morgex, Aymavilles), Ghemme, Gattinara, Gavi,
Ortrepo Pavese (Pietra De' Giorgi, Montalto Pavese) ,
Lago d'Iseo (Franciacorta), Valtellina (Sondrio, Chiuro), Bardolino (Valeggio sul Mincio), Lago di Garda (Lugana),
Valpolicella Classico (Sant'Ambrogio di Valpolicella, San Giorgio in Valpolicella, Marano di Valpolicella, Ravazzol),
Soave Classico,
Friuli-Venezia Giulia (Oslavia, border of country Slovenija, Udine, Nimis, Ramandolo, Laguna di Marano),
Südtirol (Bolzano, Chiusa, Bressanone, Merano, Castello, Caldaro),
Valdobbiadene, Modena (Sorbara),
Chianti Classico (Greve in Chianti, Gaiole In Chianti, Radda in Chianti, San Donato, Badia A Passignano, Lecchi in Chianti, Siena), San Gimignano, Montalcino, Montepulciano,
Ancona, Jesi Classico, Offida, Teramo,
Marsala, Sambuca di Sicilia (Lago Arancio), Sciacca, Cerasuolo di Vittoria Classico (Chiaramonte Gulfi, Acate), Etna (Trecastagni, Randazzo, Passopisciaro, Linguaglossa),
Ostuni (Ostuni, Ceglie Messapica), Martina Franca, Locorotondo, Manduria (Sava, Manduria), Salice Salentino (San Donaci, Salice Salentino), Squinzano, Brindisi,
Taurasi (Castelfranci, Montemarano, Sturno), Avellino, Sannio ( Sant'Agata Dé Goti), Vesuvio (Pompei), Costa d'Amalfi (Cetara, Vietri sul Mare), Penisola Cilento (Giungano, Pisciotta)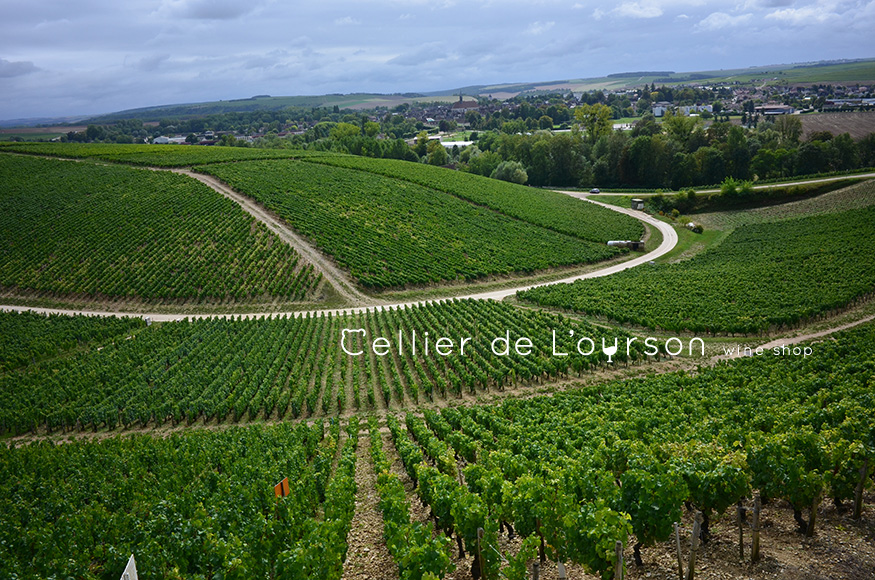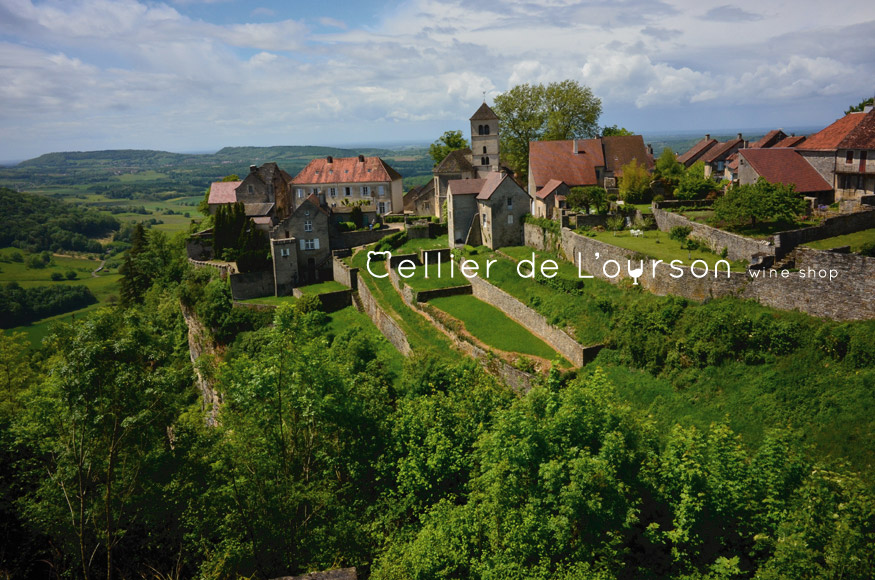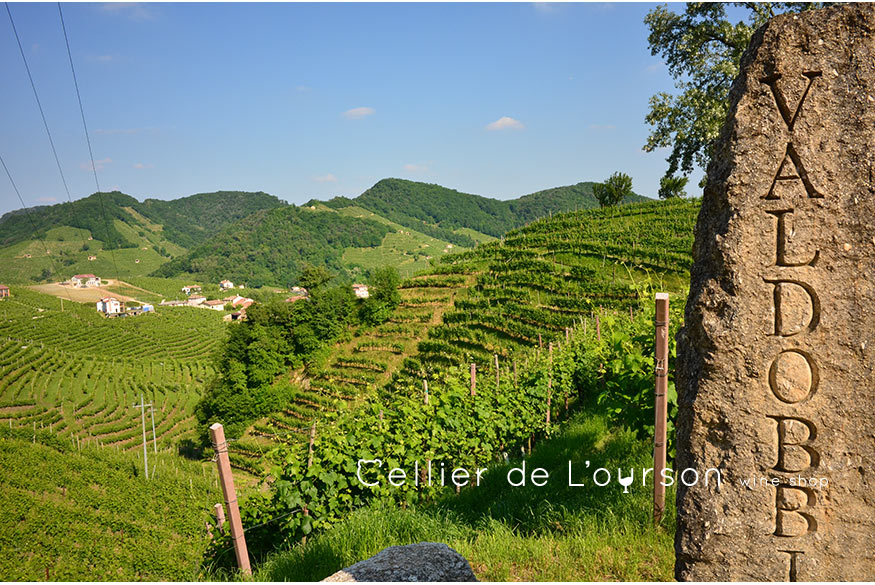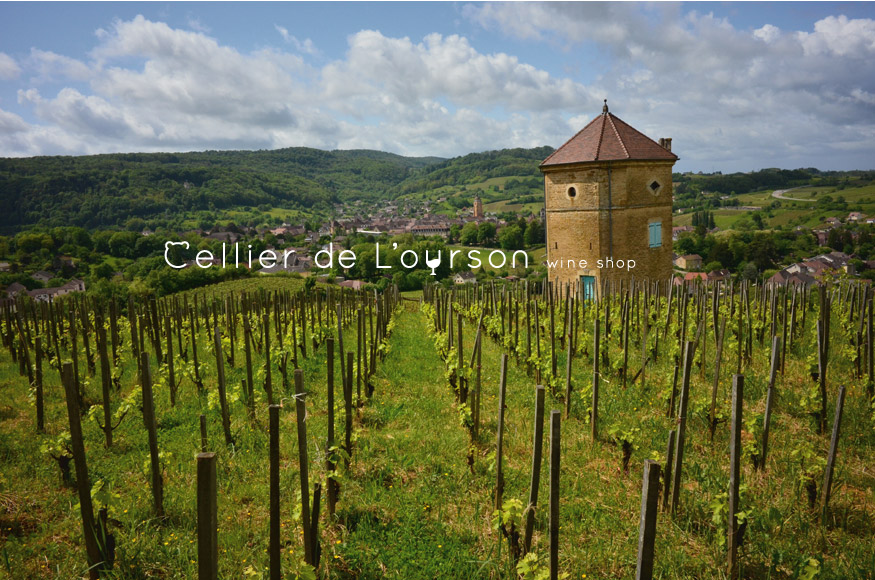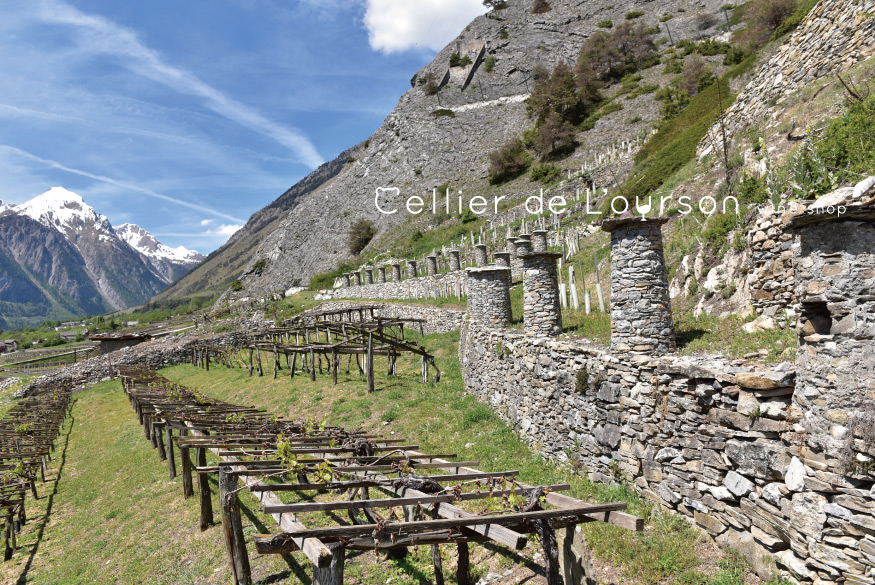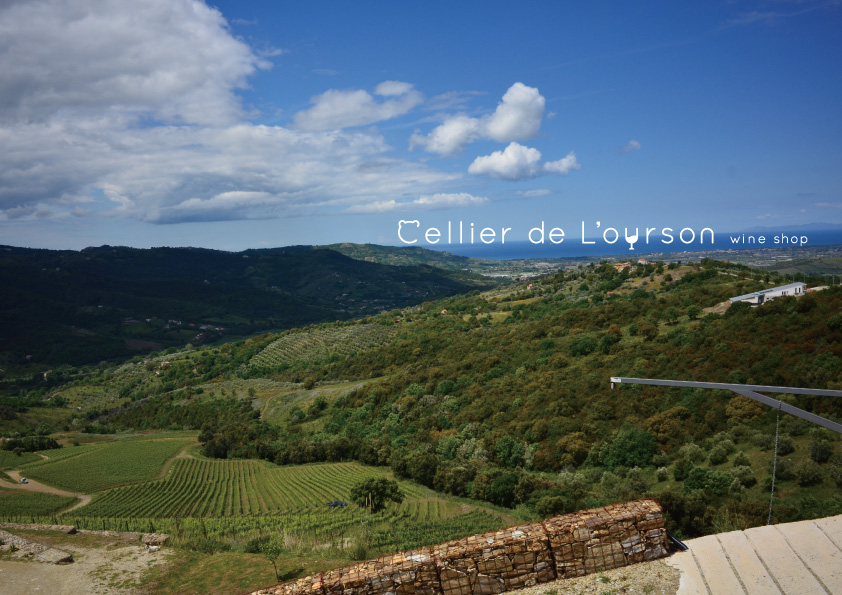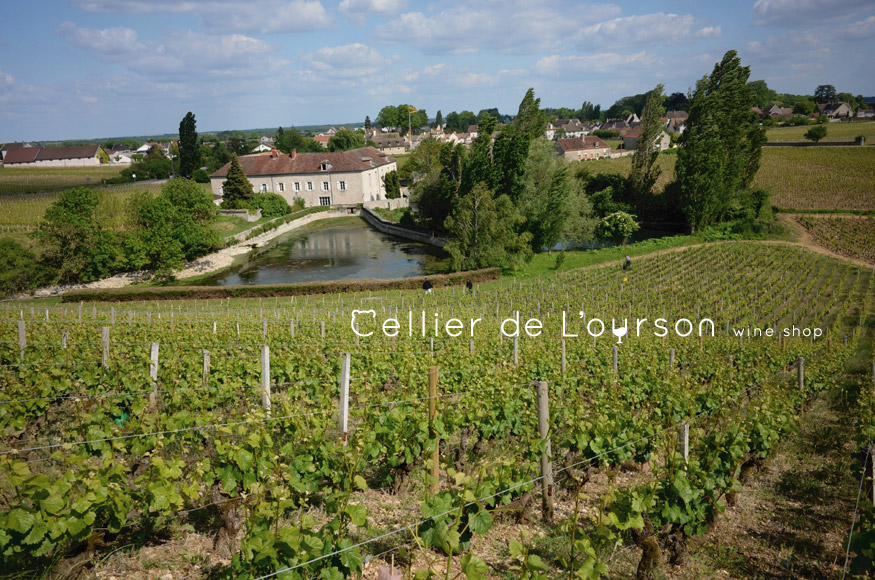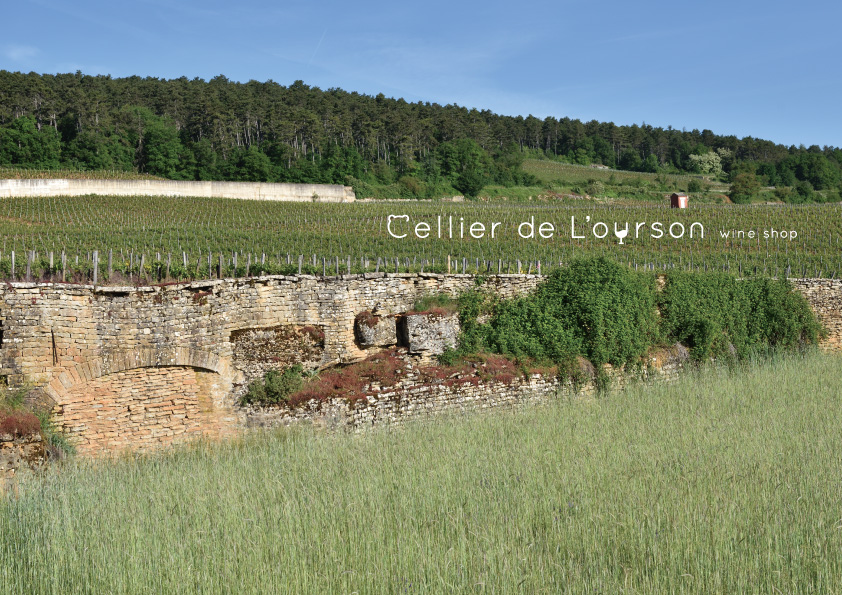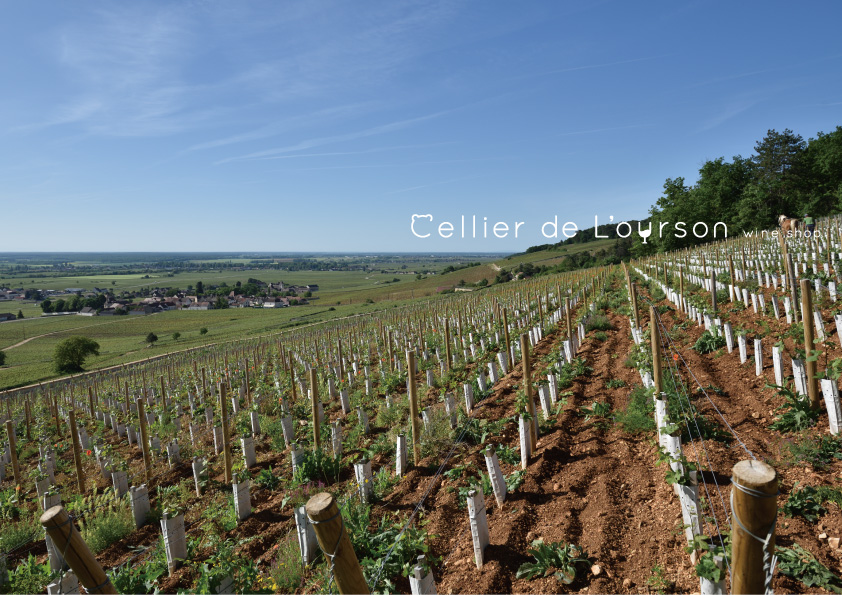 ------------------------------------------------------------------------------------------------
All Photos on this site are copyright reserved by Cellier de L'ourson wine shop. Unauthorized copy or usage is strongly prohibited.